Kristen Darling
Elementary & Middle School PEC/CI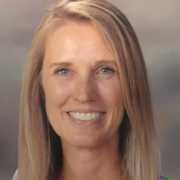 Degrees:
History and Political Science, BA (Double Major)
Education (Minor)
Credentials:
Special Ed State Credential: CA
Biography:
Kristen Darling is a Personalized Education Coach (PEC). Her undergraduate degree is in History and Political Science and her master's degree is in Education and Counseling. With 25 years of experience in independent study, Kristen loves helping students become self-managed, self-motivated, and self-educated. She believes the world is her playground. This attitude led her to travel the world including buying a Land Rover in England and driving it to South Africa. She hopes to take up yoga, krav maga, and sushi making.