East Coast History Tour- A Journey through American History
 March 28- April 5

,

 2020
About the trip:
Take a walk with us through American history. We are excited to travel back in time and look at the path the United States has traveled. This 9-day trip includes seeing some must sights in Washington DC, a train ride to Philadelphia, and then up to New York. The itinerary outlined below may shift slightly based on the needs of the group and the number of students attending. Please join us as we travel back in time. 
Cost for double occupancy- $1,995 per person. This includes excursions, food & accommodations. Flights, Broadway show tickets, snacks,  gratuity, etc. are the responsibility of the student.
Cost for single occupancy- $3,195 per person
Students under 14 years old must have a parent or guardian accompany them on the trip.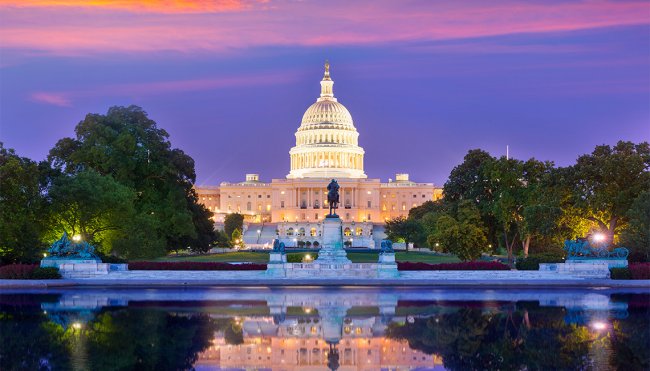 Unfortunately, the deadline to sign up for this trip has passed. Keep an eye out for our 2021 CMASAS Travel Opportunity!
Itinerary:
Day 1—Travel day
Arrive Washington DC
Group meeting for dinner 6pm
Day 2
Smithsonian Institution Museums

National Air and Space Museum

Natural History Museum

National Museum of African History and Culture

American History & Culture

National Museum of American History

National Portrait Gallery

White House (picture stop)
Evening tours:
Lincoln Memorial

Vietnam Veterans Memorial

Korean Memorial
Overnight in Washington D.C
Day 3
Capitol Hill

US Capitol Tour

Supreme Court

Library of Congress

Mount Vernon

Pentagon
Evening tours:
Franklin D. Roosevelt Memorial

Martin Luther King Jr. Memorial

Jefferson Memorial

World War II Memorial
Overnight in Washington, D.C.
Day 4
Arlington National Cemetery

Changing of the Guard

Tomb of the Unknown Soldier

Kennedy Gravesites

Challenger Shuttle Memorial

Memorial Amphitheater

Arlington House
Travel to Philadelphia, PA
Day 5
National Constitution Center

Independence Hall

Liberty Bell

Museum of the American Revolution
Travel to New York City—Train to Penn Station
 New York- Evening

Empire State Building Observatory- Book for groups <20 approximately $38.00per person
Overnight in New York
Day 6
Metropolitan Museum of Art

Central Park Walking tour

Time Square

Broadway show
Overnight in New York
Day 7
Statue Cruise with stops at the Statue of Liberty & Ellis Island

Wall Street and the Financial District

National 9/11 Memorial Plaza (Time permitting)
Day 8
Lower Manhattan

SoHo

Greenwich Village

Chinatown

Little Italy

Brooklyn Bridge
Day 9