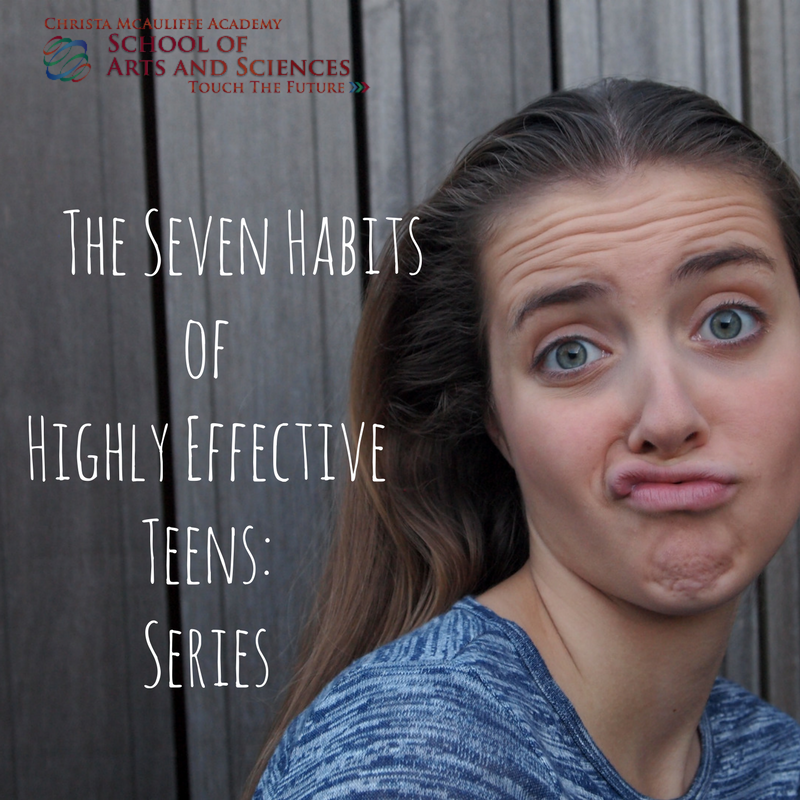 Many people have heard of the book "Seven Habits of Highly Effective People." Stephen Covey wrote it in 1989, when it quickly became a top best-seller. The "Seven Habits of Highly Effective Teens" came many years later, penned by Stephen's son, Sean Covey. Sean says he wrote the book to give teens a compass to navigate the messy jungle of a teen's world.
There are Seven Habits for Highly Effective Teens:
Habit 1: Be Proactive. Take responsibility for your life.
Habit 2: Begin with the End in Mind. Define your mission and goals in life.
Habit 3: Put First Things First. Prioritize and do the most important things first.
Habit 4: Think Win-Win. Have an everyone-can-win attitude.
Habit 5: Seek First to Understand, Then to Be Understood. Listen to people sincerely. Habit 6: Synergize. Work together to achieve more.
Habit 7: Sharpen the Saw. Renew yourself regularly.
Throughout this blog series, we will delve deeper into each of these habits, and show how mastering each can help teens build the life they dream of. But first, let's talk HABITS.
First, what is a habit? A habit is something we do so often, it becomes something we repeat on autopilot. Most of our habits, we don't remember learning. Like crossing our arms right over left. Or brushing our teeth before bed. That said, although it may feel forced and strange at first, habits can be learned or changed. This is good news, because not all the habits we pick up are good ones. Without learning how to cultivate good habits, teens are more likely to fall into what Covey calls the Seven Habits of Highly Defective Teens:
Habit 1: React. To everything.
Habit 2: Begin With No End in Mind. 'Nough said.
Habit 3: Put First Things Last. Like that really important paper. Definitely do that after you've found every video on YouTube of a cat falling off things.
Habit 4: Think Win-Lose. If you can't be at the top, NO ONE CAN.
Habit 5: Seek First to Talk, Then Pretend to Listen. Because people who aren't you are boring.
Habit 6: Don't Cooperate. You're way better off living in a vacuum.
Habit 7: Wear Yourself Out. Why seek out new avenues that inspire and better your scope of the world? Be so busy you never have to wonder what else is out there.
Obviously, we don't want to be that person. Through this series, we'll discuss how the Seven Effective Habits can help you:
"Get control of your life, improve your relationships with your friends, make smarter decisions, get along with your parents, overcome addictions and self-destructive habits, define your values and what matters most to you, get more done in less time, increase your self-confidence, be happy, and find balance between school, work, friends, dating, and everything else."
Be sure to join our newsletter so you won't miss a post!
"We first make our habits, then our habits make us." - English Poet