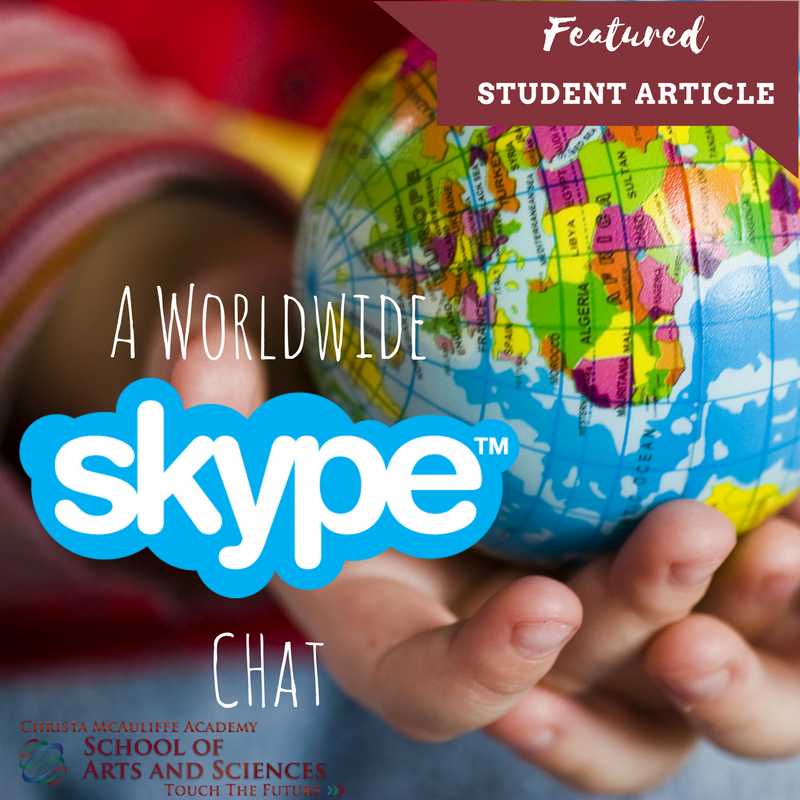 This featured student article was written by CMASAS student Drake
A month ago there were only a few limited ways for students to interact with each other and meet. Homerooms, clubs, and friends of friends of friends. On the 24th of January a new platform was released to the student population of CMASAS. A school wide skype chat!
The idea was formed by Cal Bunders, a former student of Calvert Education, who used to communicate with other students through a school wide skype chat. He simply put the idea by his PEC, Daisy Cheatham and she sent it on to Mr. Guay who approved of the idea.
The School chat has now flourished and has 31 participants. It gives a new and easy way to communicate with peers who live similar lives. At least in an educational way. I personally have made several new friends thanks to the new chat that I would have never met without it.
Furthermore, because of the divers population of CMASAS there are students from all over the world who like to chat in it. So there are usually conversations going 24/7. Of course this can get annoying when you wake up in the middle of the night to a rapid fire burst of messages about various bird species, but that's part of the fun! Who knew there was a bird in New Zealand called a KIWI that had an actual sense of SMELL!
Finally, the chat has been spreading by word of mouth so far. Students dropping the link in homeroom chats, club groups, ect. We are hoping this will be another step towards getting as many students that want to participate, in and participating!
*Please note that the CMASAS School chat is available to High School students ONLY.
Check out the chat at this link! https://join.skype.com/HKsSmcNX80T7