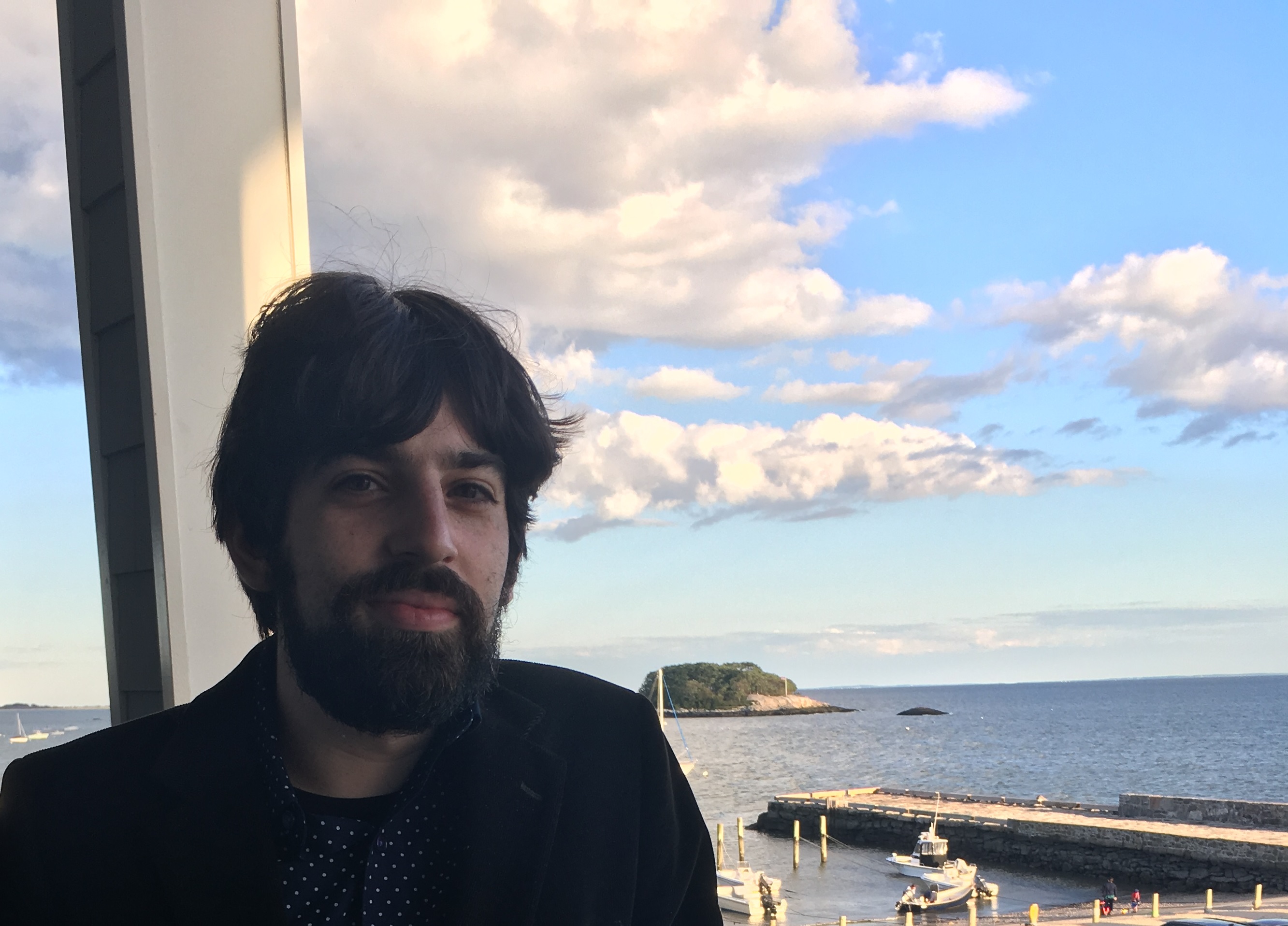 Hi Josh, tell us a little about your passions outside of work
Biking, fishing, cooking, reading, hiking, guitar, piano, record collecting, chess.
What is your role at CMASAS?
Tutor
What subjects do you teach (if any)?
Language Arts and History. Sometimes mathematics!
What drew you to work in education?
A desire to share and exchange knowledge and ideas. A genuine love of learning.
What would you want someone unfamiliar with CMASAS to know about the school?
This online K-12 school provides a fantastic environment for independently-minded and driven students to work on their own schedule.
Do you have a favorite story from your time at CMASAS where you feel you helped a family or a student create a truly personalized learning experience?
I don't have one single favorite story or experience but there have been numerous small moments that have stuck with me. It's nice when a student feels a sense of accomplishment when they've become successful at doing something that they weren't quite sure they could do at first.
What is the most rewarding aspect of your job?
Helping kids to learn, grow, and think outside the box. I really feel that as teachers we have a lasting impact and a hugely important role to play.
What inspired you to want to work at an online school that emphasizes personalized education vs a site-specific traditional school?
I feel strongly that any good educational program should be personalized to some degree. As a teacher, you're always looking to encourage individual students' interests and align them with lesson plans. In today's international "new" economy, it's apparent to me that we are living in a rapidly changing world that should inspire fresh approaches and ideas within the field of education. Interest drives innovation, and I think that there are many valid paths to success in a variety of fields post-graduation. That said, there are some fundamental pillars that make up a quality education that cannot be glossed over either. CMASAS does a great job in terms of maintaining that balance. It gives students flexibility in so many different ways (and support from a great staff!). The school utilizes some of the best software and technology available to provide a more independently driven environment for students who might not want (or cannot be within) a traditional school structure. It feels good to be a part of that.
What is a goal or dream that you are currently working towards?
I've started biking more seriously this past summer and I am doing my best to get involved in a more active and outdoor lifestyle in general. Might even take up Skiing/boarding finally...
What is one piece of advice that you would offer students today?
Develop your critical thinking skills. Try to be accepting of (or at least able to listen to) different ideas and perspectives and stay open minded.
What is your favorite book? Why?
The Great Gatsby. It touches on so many great aspects of American life, society, culture and history.
Do you have any credentials that you would like to share? (degrees, experiences, etc.)
I attended University of Connecticut with a major in History / minor in Anthropology (2006-2009) and Sacred Heart University for their MA Teaching program (2010-2011).
How can parents and students contact you?
If there is anything else you'd like to add, please include it below:
I am currently self-recording and producing an electronic music album... once I can figure out how to work this new drum machine hardware. Hopefully, things start going a bit smoother...