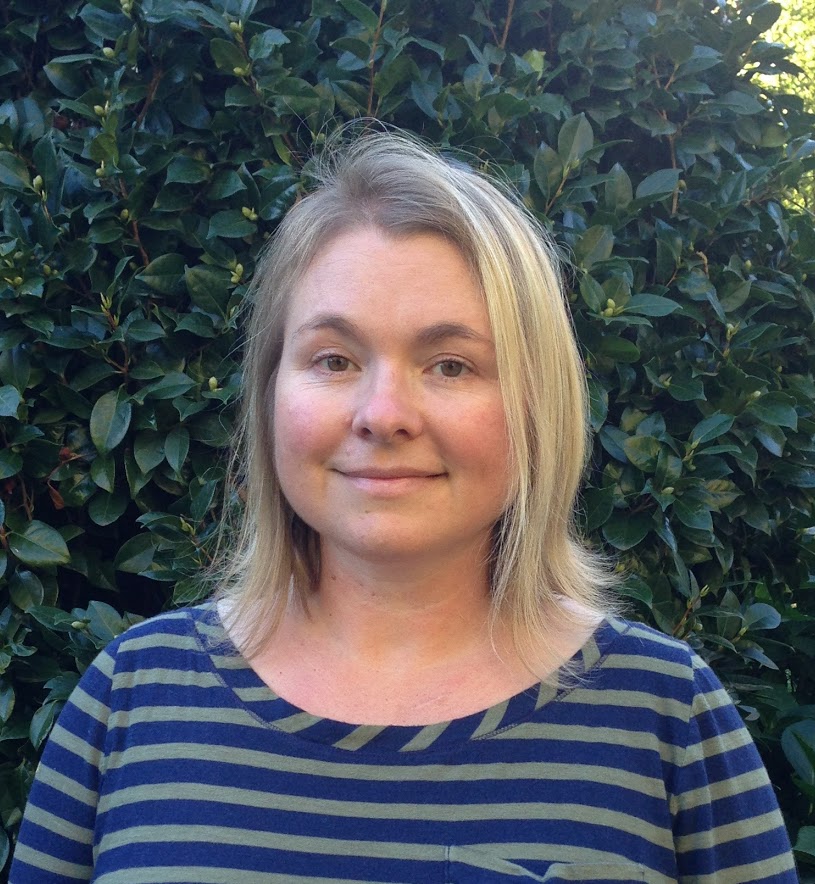 Hi Trish! Tell us a little bit about yourself.
I love living in beautiful Portland, Oregon, home of fabulous restaurants, coffee shops, donuts and Portlandia—and so close to the mountains on one side and the Pacific ocean on the other! I have three wonderful boys—ages 12 ½, 9 ½ and 3 ½--who all look exactly like my husband and me combined and who keep me very busy! I enjoy reading, baking, hiking, camping, crafting and exploring said donut shops.
Why do you love working in education?
My younger brother, Jeff, has special needs and has always had significant learning difficulties. It was a monumental family effort to get him through high school! Growing up, I would often help Jeff with his school work when my Mom, who worked with him for hours each day, would get burned out or needed help. I saw from a young age the favorable results of gentle, explicit, patient guidance and, though I didn't realize it at the time, I was hooked.
What does your job look like? How do you help make CMASAS what it is?
I am a Middle School and High School PEC. The fact that CMASAS has something called a Personalized Education Coach says a lot about the school and, I believe, is one of the most critical pieces of our ability to offer a personalized online education. Without the daily face to face contact of traditional school, there is certainly potential for students to "fall through the cracks." My job is to help make sure that not only is that not happening, but that students are making progress and thriving in their education. I help guide them through the Introductory class, course plan, oversee their course enrollments, check in at least weekly, build community among my students via a weekly homeroom period, help solve problems and act as liaison between students/families and the school. I love it!
What inspired you to want to work at an online school that emphasizes personalized education vs a site-specific traditional school?
I love the fact that our students get to learn on their own terms—when, where and under what conditions they learn best. Attending an online school requires them to be more "present" in their own education—to have more say in what they want to take, how many courses they take at a time, etc. and to step up and be more self-motivated and directed. Being mastery-based, it requires that students really LEARN the content before moving on. There are so many reasons why a personalized online education would work better for a student than a traditional school schedule—whether due to an illness, a competitive activity the student is engaged in, extensive travel or a desire or need to learn on one's own terms. I love hearing my students' stories and I truly believe CMASAS is filling an incredibly important void. I really like being a part of that.
Do you have a favorite story from your time at CMASAS where you feel you helped a family or a student create a truly personalized learning experience?
I have only worked at CMASAS for a relatively short time, but have already witnessed how this incredible staff takes students in, learns what makes them tick and builds on it. I have students working in courses built around their passions—whether it be competitive horse riding and training, musical performance, or community service. We also have students who, perhaps, need to fulfill a PE requirement more on their own terms due to illness or who need more of a video-based instructional model and are taking courses that allow them to learn the way that's best for them.
What is one dream you have for CMASAS families that you enjoy encouraging them in? 
There is nothing more important than health and happiness and I hope to encourage students and families to figure out what it is that they need for themselves and enjoy or love and go after it. When you love to travel or need to take some time out to focus on your health and wellbeing or are pursuing a passion that takes hours of your time each day, for example, a program like ours affords you the flexibility to be able to do any of those things. I believe our program not only encourages our students to become more self-guided and self-reliant, but also affords them the flexibility to pursue what they love or what they need to maintain their health and happiness.
What is a goal or dream that you are currently working towards?
I strive to be the best Mom that I can possibly be, to support my kids' various pursuits and to encourage them to find in life what keeps them healthy and happy. Health and happiness in life always boils down to a balance and it can be hard to find and maintain that balance. I hope to be able to model that for them the best I can. I would also very much like to learn to play the third movement of Beethoven's Moonlight Sonata on the piano someday! 
How can parents and students contact you? 
email: tturner-gillespie@cmasas.org 
phone: 1-888-832-9437 ext. 846.