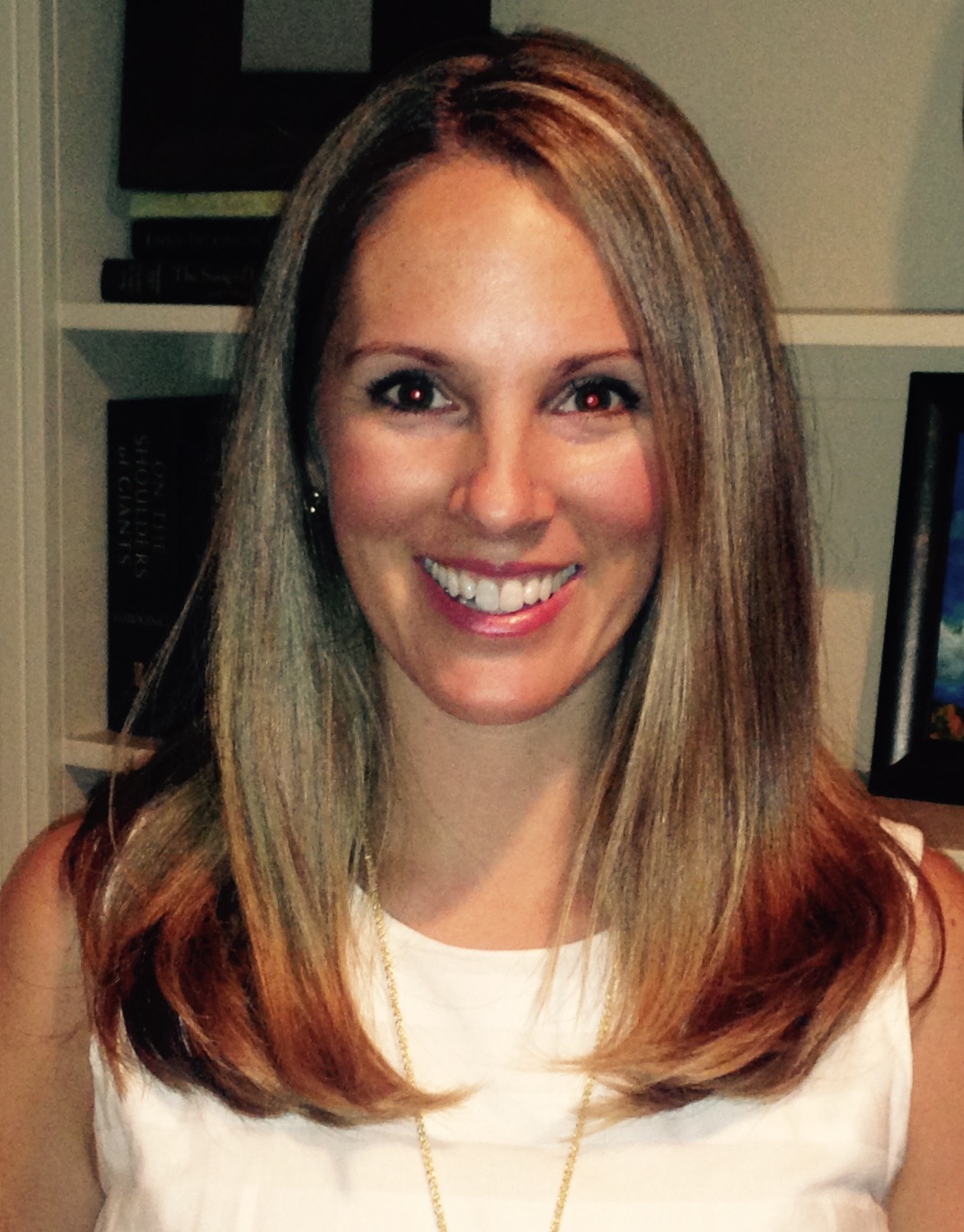 Hi Carrie! Tell us a little bit about yourself. 
I am originally from Texas and I've spent many years moving all over the United States and the world with my husband.  We settled back in Dallas, Texas with our six year old, Jeff, three year old, Jackson, and 6 month old, Joshua…3 boys!!  I enjoy reading, running, painting, traveling, and spending time with my husband and sons! 
Why do you love working in education?
I love to teach because I enjoy empowering students and helping them realize the great things they can do.  I especially like to see students find their strengths and the confidence that comes with that.
What does your job look like? How do you help make CMASAS what it is?
I work with Kindergarten through 8th grade students as a Personalized Education Coach.  I meet with students through homeroom meeting in a group/class setting in Adobe Connect once a week.  We check in, catch up, and enjoy an activity as a group in the meeting.  Sometimes students stick around to ask questions about courses or discuss plans.  During the week I help make sure students stay on pace, instruct elementary courses, and meet with students on request.  I'm here to act as a liaison between students and the school as well as give guidance in reaching student goals.
What inspired you to want to work at an online school that emphasizes personalized education vs a site-specific traditional school?
I have previously taught in a traditional classroom but have enjoyed working in the online setting. There are many unique opportunities online personalized education has to offer.  Giving students the ability to work at their own individual skill level makes such a difference in their education. Personally, I had the chance to complete my graduate degree online through the University of Oklahoma… so I have experienced both sides of online education and have loved the unique opportunities and flexibility it offers.  
Do you have a favorite story from your time at CMASAS where you feel you helped a family or a student create a truly personalized learning experience? 
I think one of the great things CMASAS offers is the opportunity to work at your own pace and skill level.  I have seen quite a few students come in and be amazed at how quickly they can complete courses.  Motivation may be a variety of reasons, for instance to take time off when they want to (for travel or athletic competitions). I'm continually impressed by the self-discipline and motivation of my students!
What is one dream you have for CMASAS families that you enjoy encouraging them in? 
Seeing students having the chance to learn how they want to learn, when they want to learn, and work at their own skill level is a wonderful thing!
What is a goal or dream that you are currently working towards? 
I enjoy the arts and painting.  To further this dream of mine I take local classes every once in a while to learn new techniques and give me time to work on new ideas for paintings.  Another goal I work towards each year is running races.  I try to pick at least one race a year (sometimes a few) to train for in order to stay healthy and improve my speed and endurance.
How can parents and students get in touch with you?
email: ckunkel@cmasas.org
Phone: 1.888.832.9437 Ext. 638