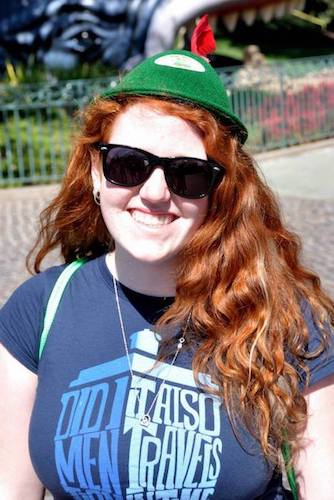 Hi Kiana, tell us a little about your passions outside of work.
I am a voracious consumer of novels and comics, TV, and film and love to discuss and connect with others over shared favorites. I volunteer at a local cat shelter every week and at comic cons in town a few times a year. I enjoy playing games, especially trivia-based ones, and compete in a weekly trivia night. My family and friends weave their way into these activities, and I love spending time with them doing all sorts of other things.
What is your role at CMASAS?
I am a Personalized Education Coach. 
What is one piece of advice that you would offer students today?
My advice to students is to take the time to explore subjects they haven't given much consideration to get a better idea what their passions and interests are, and then really focus in on those so that they are excited to learn and keep learning even after they're no longer in school. 
What drew you to work in education?
I was drawn to education because while I didn't enjoy school much when I was a student, I had one teacher who made going every day worth it, and I wanted to fulfill a similar role for future students. I also love being a part of someone discovering they love something previously unexplored and the moment when a concept clicks. 
What is a goal or dream that you are currently working towards?
I am currently working on my sewing skills. I have made a few items for my niece, nephew, and myself, but I want to get better and eventually have a good portion of my wardrobe be my own creations.