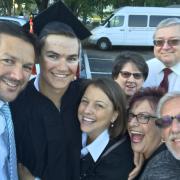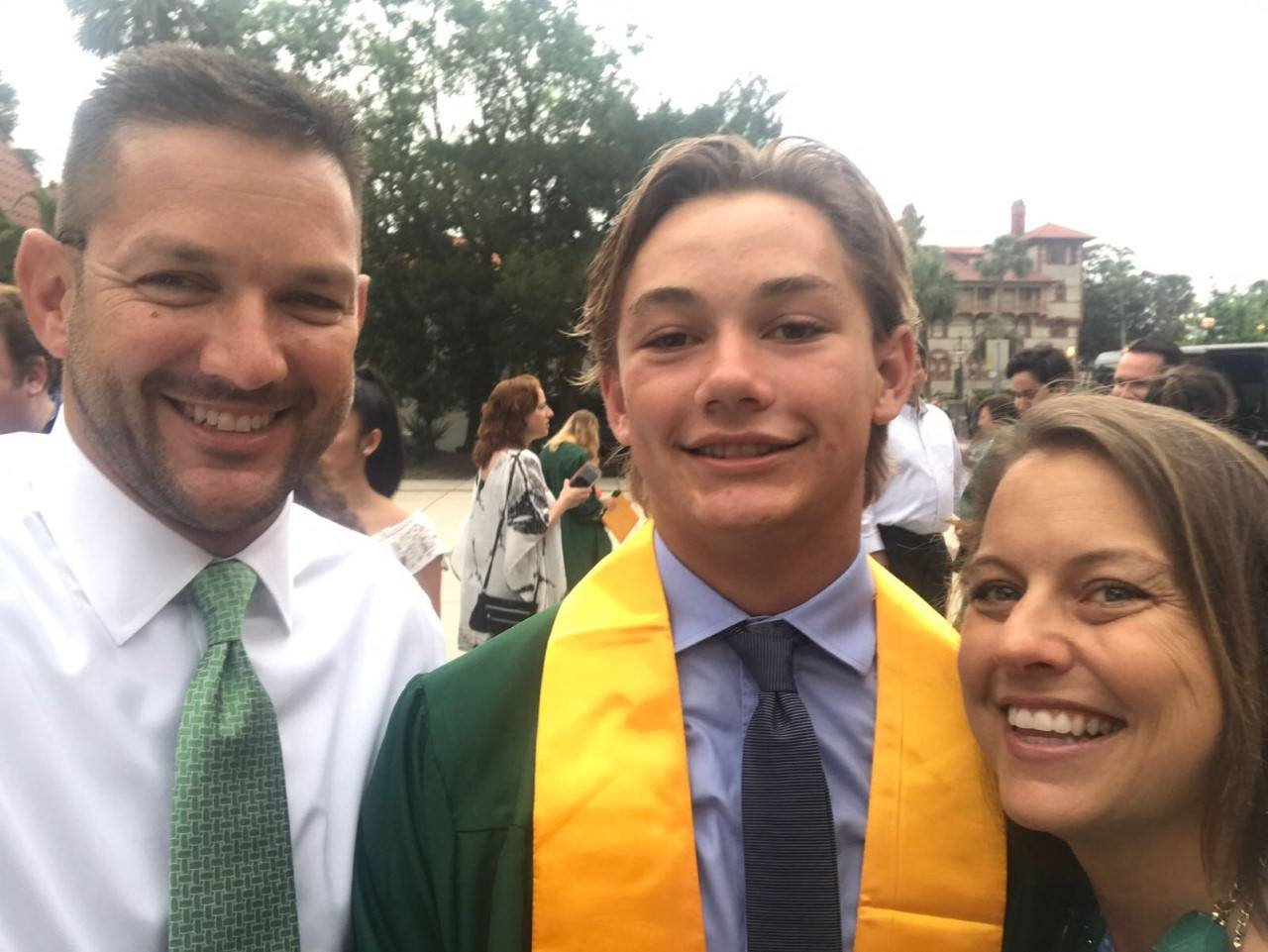 Hi Evette, tell us a little about your passions outside of work.
I am a married mother of two sons.  My husband and I have been married for 26 years.  Our family enjoys various outdoor pursuits, as well as athletic endeavors.  Our favorite times together include family game nights, mountain bike rides, skiing and walking and swimming with our dog.  My personal hobbies include hiking, swimming, reading and walking on the beach, hunting for seaglass, sharks teeth and other cool finds. We currently live in St. Augustine, FL, and spend time in Colorado.
What is your role at CMASAS?
I teach high school math, am a Personalized Education Consultant and math tutor
What subjects do you teach?
Algebra 1, Geometry, Algebra 2, Pre-Calculus, and I tutor all math levels
What drew you to work in education?
I love teaching math. When students have the "aha!" moment, it is extremely rewarding to me. I enjoy teaching advanced mathematics, particularly trigonometry and math analysis. I have found that many students have a poor image of themselves as mathematicians. However, I believe that every student can be successful in a challenging math curriculum, given appropriate support and effort. Inspiring every student, and helping them get excited about math, is my goal. I believe that I have been blessed with a mind for mathematics, and a heart for teaching. This combination has led me to education. During my undergraduate studies, I focused on my math and science aptitude, and received two degrees in engineering. However, my passion was never in design or dry analysis. I believe that my enthusiasm for math and its perfection are a great asset. I am excited to share the joy with a student when they "get it", and it impels me to continue this great vocation.
What would you want someone unfamiliar with CMASAS to know about the school?
I have a lot of experience answering this question, when my friends and family ask about my job! I tell them that we are becoming a nation of personalization. From the apps on our cell phones to our favorite playlist to our Starbucks order, we know that we are all unique and no one is quite like us. Most brick and mortar schools have very rigid structures surrounding everything from their curricula and hours of operation to what defines success. CMASAS is a place where uniqueness is our commonality. Every child is a special case or special situation. I work on a daily basis with world class athletes, artists, ballerinas, musicians, as well as students who are not in a brick and mortar school for a host of other reasons. "Regular" school just doesn't fit a large population of kids.
Do you have a favorite story from your time at CMASAS where you feel you helped a family or a student create a truly personalized learning experience?
I could probably write a book about the amazing kids I am honored to work with everyday. I am inspired by the determination and desire to excel given some very difficult situations. I have a student who came to us in the middle of his junior year. He was on the "fast track" at his past high school. Honors, AP classes, great grades, tons of credits, almost enough to graduate with a year an half to go. Then in the span of a few months, his Dad died, his best friend died and his dog died. He just couldn't do that life anymore. He wanted to drop out, but his mom asked that he give this a try. We meet once a week in a chat room on AdobeConnect, where we just talk, about our families, our pets, a nice neighbor baking him cookies, his sister's artwork, his lack of interest in doing much these days. He is slowly getting back into school work, and has just interviewed and been hired for a job. He will be working part time as he continues to finish his courses for graduation, on his timetable, in his own way, at his pace. No pressure, no stress. He wants to graduate, and he will, but just needed to be loved and accepted right where he was until he was ready to start again.
What is the most rewarding aspect of your job?
Being welcomed into the lives of these amazing kids and their families.
How can parents and students contact you?
If there is anything else you'd like to add?
I am on a personal journey, and I know that God isn't finished with me yet. I look forward to having my eyes opened daily as more is revealed of the plan for my life. I am enjoying the present moment and savoring the adventure.