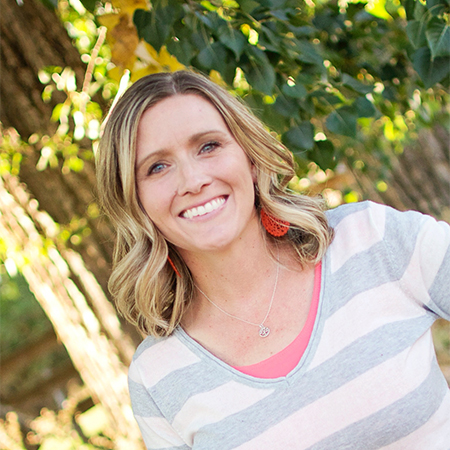 Hi Mrs. Chase! Tell us a little bit about yourself. 
I live in Utah and have lived here my whole life other than a year spent in Hawaii going to college, which I loved! I am married to my high school sweetheart and we are parents to five, soon to be six, rambunctious kids.  I obviously love being a mother and find nothing else as rewarding or enjoyable as being a mom.  I love all things crafty. I love to decorate my house, work in my yard and go on vacations with my family.  I have one daughter (soon to be two) and I LOVE playing with her hair.  I love trying out new hair do's on her and I am sure she is excited to have a sister to share a head of hair with me. I like to cook and sew if I ever find time and I enjoy being around my family and friends. 
Why do you love to teach? 
I have wanted to teach ever since I was a little girl.  I had several teachers in my life who inspired me to be better and taught me so much about life and trying my hardest.  I love interacting with students and helping them reach their highest potential.
What types of courses/grades do you teach at CMASAS?
I teach secondary elective courses here at CMASAS.  Nutrition, Holistic Health, Child development and Culinary arts are just a few of my courses.
What inspired you to want to teach at an online school that emphasizes personalized education vs a site-specific traditional school?
I taught in the public school setting before I became a mother.  I loved it, but knew that being home with my kids was my number one priority.  When the opportunity to teach online presented itself, I jumped at the chance.  I love that I can teach while still being home with my kids!
Do you have a favorite story of teaching where you feel you helped a student create a truly personalized learning experience? 
I haven't been here with CMASAS for very long, but I have had the opportunity to work closely with several students helping them complete a course.  I love when I can help them overcome some of the challenges they are facing and really accomplish something they can be proud of! 
As an online school teacher, what does a typical day look like for you? 
I get up about 6:30 with my middle schooler.  Once he is off to school I usually get on the computer to correct papers and check email. At 8:00 I wake up my two elementary students and get them off to school.  After they are gone, I play with my two little boys that are still home with me and we all try and get ready for the day.  We have errands to run, laundry to do, a house to clean (which with 5 kids has to be cleaned several times a day!), stories to read, lunch to make and naps to take.  I usually will get on and check grades and emails a couple more times during my day.  Once 4:00 hits all of my kids are home and we have instruments to practice, homework to get done, lessons to run to and dinner to prepare.  We try and get some play time in outside with the neighbor kids and then its time for showers, baths, cuddles and lights out.  I usually zonk laying by one of my kids, but if I can manage staying awake then my husband and I will finally get a minute to talk and watch one of our favorite shows. It's a long and exhausting day most of the time, but I wouldn't change it for the world!
What is one dream you have for your students' happiness and health that you enjoy encouraging them in?
My degree is in Family and Consumer Sciences education so I am passionate about preparing kids to be prepared for life after high school.  Learning how take care of their bodies, minds and families once they leave the comfort of their own home is very important to me!
What is a goal or dream that you are currently working towards? 
My biggest goal right now is just that I can raise happy and healthy children that are confident and ready to face a big crazy world!
How can parents and students get in touch with you? 
email: jchase@cmasas.org
phone: 1-888-832-9437 ext. 843
phone: 1-503-226-7374 ext. 843