Taña Treffers-Labahan
Customer Relations Manager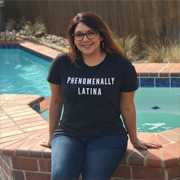 Degrees:
Bachelor's Degree in Criminal Justice with a minor in Psychology.
Credentials:
My current credentials I have earned: Crisis Prevention Intervention Certification, Adult and Juvenile Justice Training, Certified Advocate for domestic violence and sexual assault survivors. I am in the process of earning my Master's Degree in Clinical Mental Health Therapy with a focus on Forensic Psychology.
Biography:
Taña Treffers-Labahn (first name pronounced "Tanya") graduated from Western Oregon University with a Bachelor's degree in Criminal Justice with a minor in Psychology. She has worked as a legal advocate in multiple counties in Oregon, and she is now working towards becoming a Licensed Professional Counselor. She has been an advocate for social justice and has volunteered around the world to promote equality and safety for all humankind. She started working at CMASAS in 2018 and has enjoyed her journey with the school. With its supportive environment for students and staff, she believes in the mission and goal to provide every student with the education they deserve.