Malorie Kahl
K-8 Lead, Elementary & Middle School PEC/CI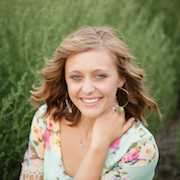 Degrees:
BA in Elementary Education
MA in Leadership and Organizational Performance
Credentials:
K-8 Elementary Education Washington State Professional Certificate-Elementary Education K-8 Middle School Math
Biography:
Malorie has worked in elementary and middle school classrooms for over 5 years and has lived in both Washington and Tennessee. Her specific interests and subjects include upper elementary and middle school math. After attending Washington State University (Go Cougs!), she taught in her local school district for 3 years. Seeking some adventure, she traveled to Nashville, Tennessee to pursue her Masters degree at Vanderbilt University. Malorie fell in love with the area and worked in many of the schools and programs for two years. Returning back to Washington to start a family, she now has a 3 year old daughter and almost 1 year old son. They bring her and her family such joy, and they spend a ton of time outdoors living very close to the Columbia River. Working at CMASAS is a dream. Malorie loves to connect with students as a PEC and help them through their educational endeavors. She is also a course instructor for middle school math and enjoys getting to learn new ways to teach and learn about math.