Julie Radachy
Middle & High School PEC/CI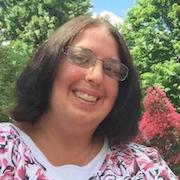 Degrees:
Ph.D. in Education, E-Learning
M.Ed., Instructional Technology
B.S. in Ed., Middle Childhood Education
B.A. in Telecommunication Studies
Credentials:
Mid-Level Citizenship Education 6-9 Mid-Level English 6-9 English 7-12 State Credential: Pennsylvania
Biography:
Julie has over a decade of experience in online education. Working as both a teacher and a tutor, she has spent most of this time helping students achieve their writing goals. She holds two graduate degrees, a Ph.D and M.Ed, and she is a writer herself, having published academic articles as well as content for education and special interest blogs. In addition to writing, she enjoys videography and photography, playing a variety of musical instruments, walking in the beautiful parks in Knoxville, Tennessee, and spending time with her pets.