This featured article is part of our student-curated newpaper.
"A Piece of CMASAS' History" by CMASAS student Delaney.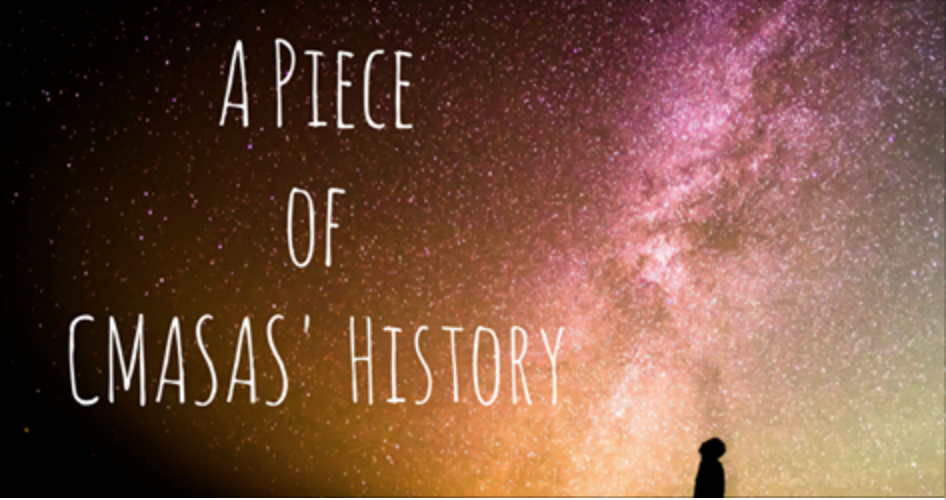 Since it is the start of a new year, I thought it might be a good idea to look back at our school's history, and what made CMASAS like it is today. CMASAS was named after a brave and influential woman, Christa McAuliffe. She was, and continues to be, the inspiration behind the school. McAuliffe was awesome enough to have the school named after her, Christa McAuliffe Academy of Arts and Sciences (CMASAS), but what exactly did she accomplish, and who was she?
Christa McAuliffe was born in 1948, her full name was Sharon Christa Corrigan. She was often called by her middle name, and later took her husband's last name, McAuliffe. As a child, her inspirations were the Apollo moon landing program and Project Mercury, she loved the idea of travelling to space. She even said this to a friend during high school, "Do you realize that someday people will be going to the Moon? Maybe even taking a bus, and I want to do that!" A few years after she graduated college, Christa McAuliffe taught American history, and then taught history and civics. At this time, she was also completing a Master of Arts degree in education. She took many teaching jobs during the next few years, that is until Ronald Reagan's Teacher in Space Project.
The goal of the Teacher in Space Project was to send a person able to teach and talk to students from space. 11,000 people sent in applications, including McAuliffe. One thing she wrote on her application was, "I watched the Space Age being born, and I would like to participate." She was nominated, along with another teacher from New Hampshire, and McAuliffe was later announced to have earned the position after tests and interviews were done. She trained for the mission for a year, and it was planned that she would teach from space, explaining space travel to children watching on Earth.
Unfortunately, on the day of launch, January 28, 1986, disaster struck. When the shuttle, called Challenger, reached 48,000 feet, it exploded. All seven of the members of the crew, including Christa McAuliffe, died. Later, she was awarded the Congressional Space Medal of Honor, along with other astronauts who had been killed during their flights. Because of McAuliffe's dedication and bravery, so many people have been inspired by her, including the founders of our school, CMASAS. She represents the teaching of a new age, where anything is possible. Because of Christa McAuliffe, we touch the future.