Graduation - CMASAS Style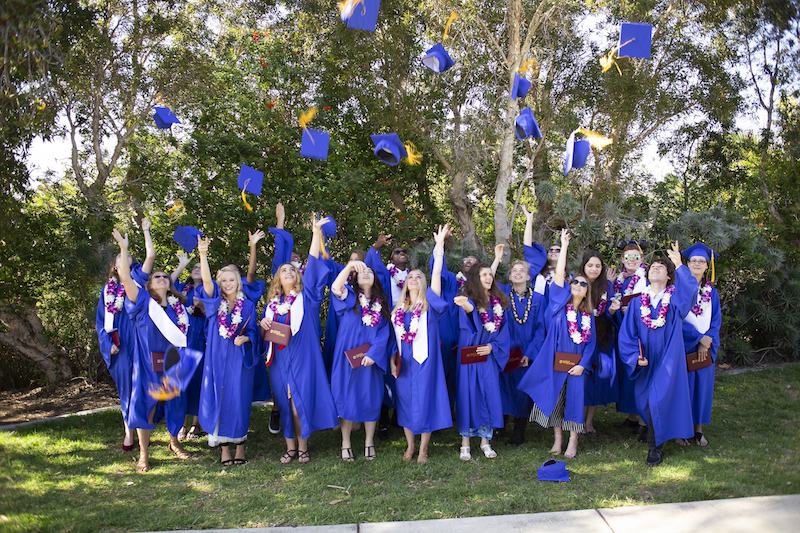 Graduation Weekend 2020
We are looking forward to our next graduation ceremony in June, 2020! Details will be coming soon. Seniors, be on the lookout for surveys related to the weekend's events.
Graduation Weekend 2019
The 2019 graduation ceremony in San Diego, California was the biggest one yet with 29 graduates, along with their family and friends in attendance! Six of our valedictorians spoke, along with our alumni guest speaker. We also welcomed our newest members of the National Honors Society during our third annual induction ceremony. Congratulations to all of our students and their achievements!
Graduation Weekend 2018: San Diego, California  
We celebrated the class of 2018 at Point Loma Nazarene University this year. The alumni speaker was Olympic Snowboarder Seamus O'Connor. You can view some highlights in the videos below. 
Graduation 2017: San Diego, California
Commencement address presented by Maude Gorman (CMASAS Alumna)
Christa McAuliffe Honorary Speaker: Tim McDonald
Graduation 2016: Kauai, Hawaii