Graduation - CMASAS Style
We offer students a physical graduation ceremony each year at various locations throughout the United States.  While not all students choose to or are able to attend, we feel the importance of providing a culminating high school experience for students is essential to our philosophy and personalized touch.  Our graduating class currently averages close to 60 students each year and is growing.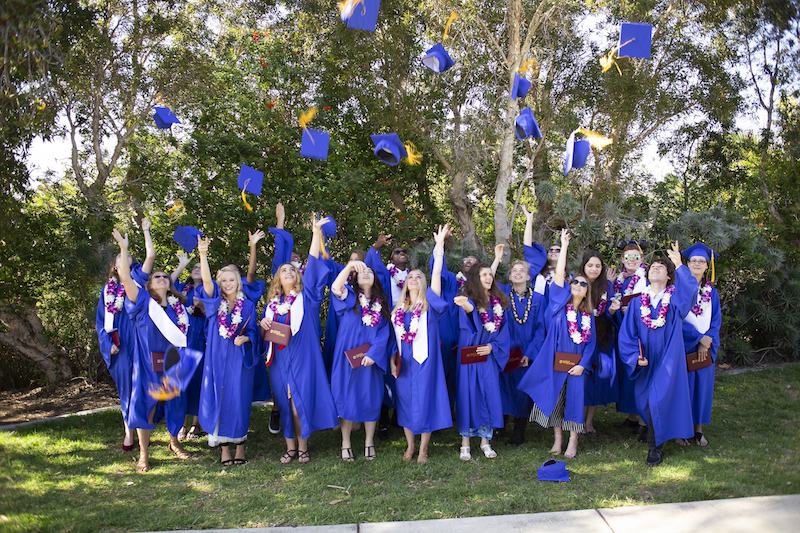 Coming Up: Graduation Weekend 2019
The CMASAS community is so excited to begin planning the graduation weekend events for the class of 2019. The ceremony will take place June 7th-9th, 2019 in San Diego, California. Stay tuned for more details about accommodations and how to purchase tickets.
Graduation Weekend 2018: San Diego, California  
Our class of 2018's graduation weekend was the biggest one yet! This summer's events included the graduation ceremony, along with our second National Honor Society induction ceremony. Our alumni speaker was Olympic Snowboarder Seamus O'Connor.
Graduation 2017: San Diego, California
Commencement address presented by Maude Gorman (CMASAS Alumna)
Christa McAuliffe Honorary Speaker: Tim McDonald
Graduation 2016: Kauai, Hawaii